Bratislava International Film Festival 2006
0 Comments
Posted by Jakub November 13, 2016 Leave a comment
Bratislava International Film Festival 2006 takes place from December 1 to December 9 at the Palace Cinemas multiplex in the Aupark Shopping Mall.
Films from 10 thematic areas will show on seven screens.
The programme includes the International Competition of First and Second Feature Films, an overview of European cinematography in Made in Europe, independent films in Off the Mainstream, National Hits, non-European movies in the section named GMT, a Profile of UK Film Director Michael Winterbottom, a Focus section with the subheading The Other Balkans, Asylum section with short films and a section with films for children under the title Santa Claus.
Festival organisers Partners Production and Ars Nova have scheduled a news conference for November 7 to provide further details of the 2006 festival.
For further information, see our news reports on the Bratislava Film Festival.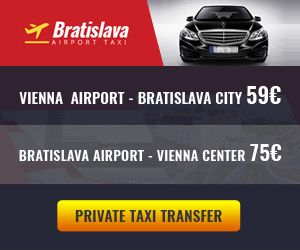 More for you