Tours
Bratislava tours
2 Comments
Posted by Jakub July 15, 2019 Leave a comment
We offer you a bunch of possibilities how to explore Bratislava and visit places, which are worth it:
Classic Walking Tour - you will visit the most important historical and contemporary landmarks of Bratislava. In 2 hours, you will explore the folklore, interesting facts and beauty of the Old Town. From Primatial Palace, through St. Michal's Gate, to Old Town hall - all just for 15€ per person. Book now!
Extended Walking Tour - the same as in Classic tour, you will enjoy the beauty of Old Town landmarks and strong historical atmosphere. However, you will also visit the Bratislava Castle and have a chance to enter one of the most beautiful cathedrals in Europe built in 12th century. You will get this extra experience only for 22€ per person. Book now!
Free Walking Tours - we have prepared an itinerary for incoming tourists; but it is completely up to what you want to visit. We just offer recommendations of places, which we believe are worth visiting during your day in Bratislava. As these tours are not guided, you become your own guide. Are you ready for an adventurous discovery?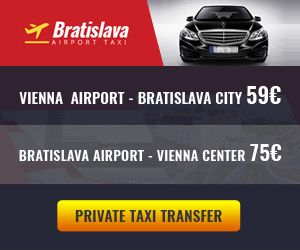 More for you
Image gallery